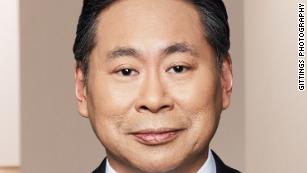 (CNN)Prosecutors need to charge anti-Asian violence as hate crimes. While any violent crime impacts the victim, a crime motivated by hate can impact entire groups of people, be they of a particular race, religion, ethnicity or sexual orientation. 
To effectively deter future bigots from acting on their worst impulses, the criminal justice system must not only prosecute the violent acts, but also the hateful intent behind them.
The need to adopt this approach could be not be more urgent. According to the New York Police Department, last year there was a 1,900% increase in hate crime incidents driven by anti-Asian sentiment. And almost 3,000 incidents of anti-Asian discrimination were reported to the Stop AAPI (Asian American Pacific Islander) Hate database, which was created after the pandemic began to track incidents of racial violence.
But let's put a face to these alarming statistics. On the morning of January 28, Vichar Ratanapakdee, an 84-year-old Thai immigrant, was out on his morning walk in San Francisco when a 19-year-old assailant ran across the street and slammed him to the ground. Ratanapakdee lost consciousness, never to wake up again.
So far, state prosecutors in San Francisco have charged the defendant only with murder and elder abuse. He has pleaded not guilty.
- More -