Teenager with muscular dystrophy aims to become China's Stephen Hawking after acceptance into prestigious university

Born with congenital muscular dystrophy, Xing Yifan weighs just 18kg and can barely move without help




Despite the challenge of his disease he has worked hard with the help of his parents and gained entrance to Beihang University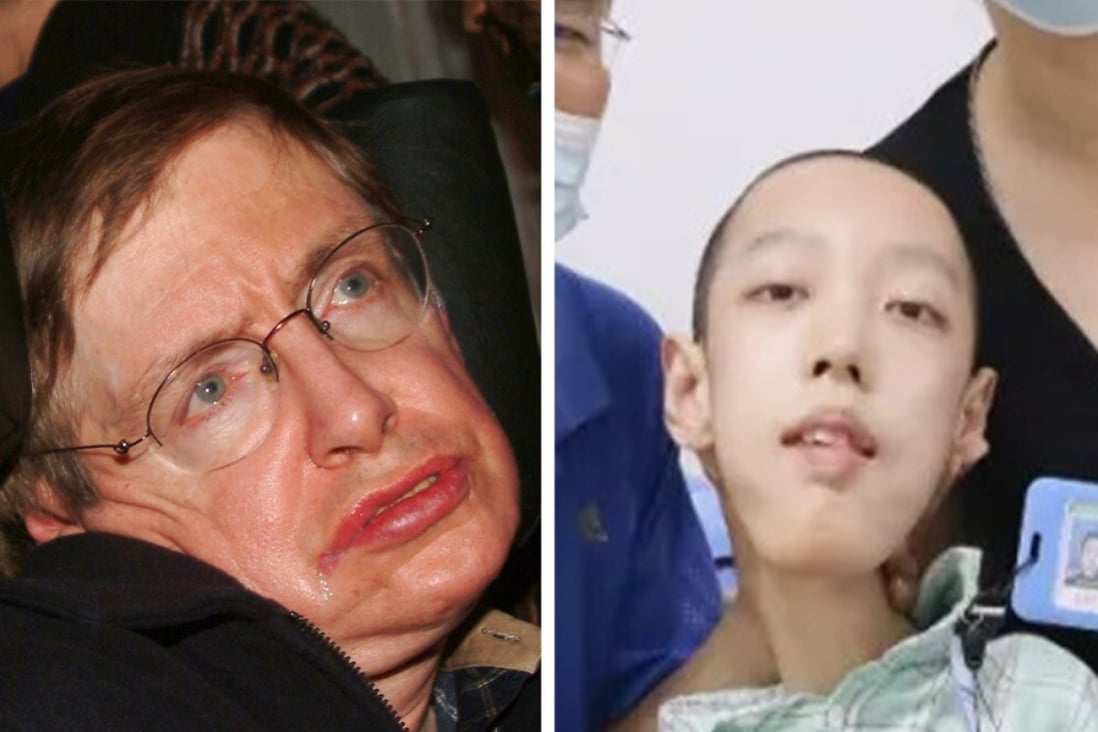 An 18-year-old with congenital muscular dystrophy who aspires to become China's Stephen Hawking  has become a celebrity after being accepted by the country's leading university in astronautics.
Xing Yifan, who was diagnosed with muscular dystrophy when only six months old, started studying in Beihang University last week in the company of his mother,

China Youth Daily

reported over the weekend.
"I want to see how far I can go. I want to run forward a little more," he was quoted as saying.
His mother once asked him to change to a less competitive class when in high school. He answered: "If I made it to this class, then I can finish it. I see no reason to quit."