The Ever Given remains lodged in the Suez Canal, halting traffic for a fourth straight day.




The massive container ship stretches more than 1,300 feet, which is almost as long as the Empire State Building is tall.




With one of the world's busiest waterways at a standstill, the knock-on effects are building.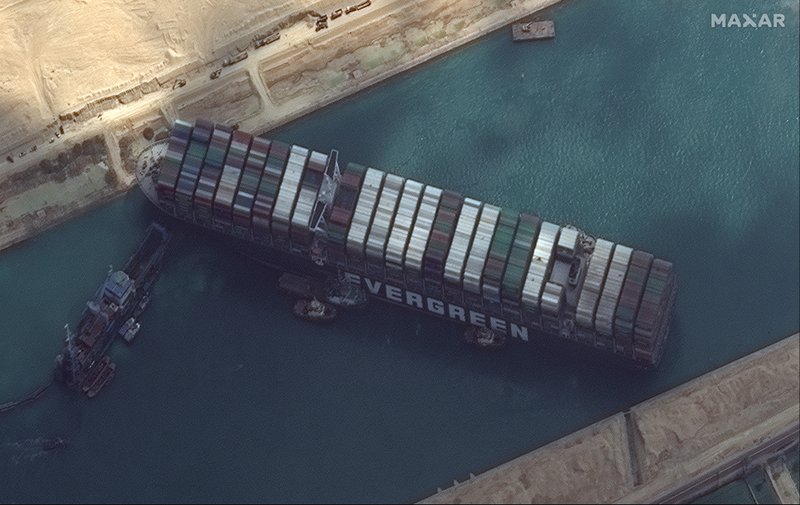 The Ever Given, one of the world's largest container ships, is still wedged in the Suez Canal, and the economic effects from the blockage — now in its fourth day — are beginning to unfold.
White House Press Secretary Jen Psaki said Friday that the U.S. is monitoring the situation closely. "We've offered U.S. assistance to Egyptian authorities to help reopen the canal...those conversations are ongoing," she said during a press briefing, before adding that there could be "some potential impacts on energy markets."
Oil prices jumped on Friday, amid speculation that dislodging the ship could take weeks. West Texas Intermediate crude futures and Brent crude each advanced more than 4%. The gains come after prices dipped on Thursday, despite the gridlock.
- More -