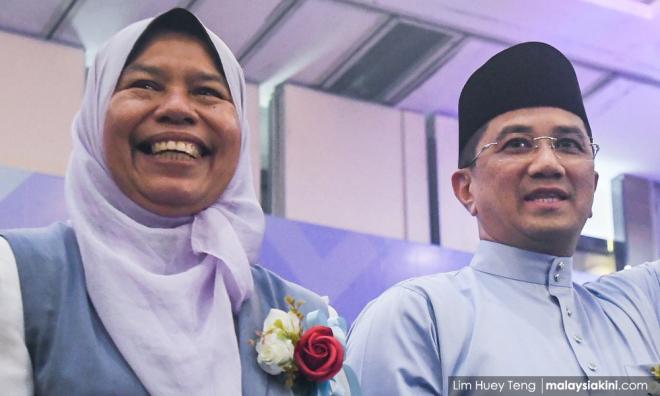 Korkor:

Who is Housing and Local Government Minister Zuraida Kamaruddin to giant-slayer Permatang Pauh MP Nurul Izzah Anwar? 
Remember she slew the rich ex-minister Raja Nong Chik Zainal Abidin in Lembah Pantai and ended his political career? Zuraida's political career's end was signed and sealed the moment she party-hopped.
As a voter in the Ampang parliamentary constituency and the Bukit Antarabangsa state constituency, this will be the best present for us after having been betrayed by these two turncoats, Zuraida and International Trade and Industry Minister Mohamed Azmin Ali.
We will come out in force to assist in the campaigning and will also ensure that voters will turn out to vote for Nurul if she is fielded here. Calling all Ampang voters!
- More -