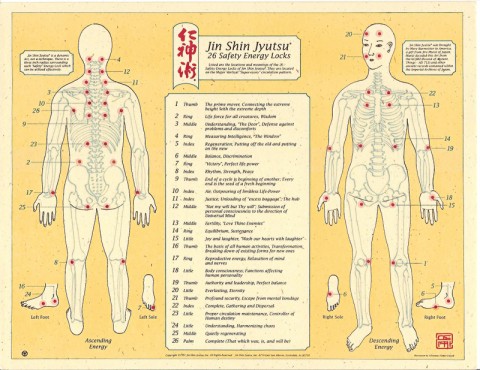 Relieve Depression with Easy Jin Shin Jyutsu Hold

Life can be hard sometimes. When it feels like that, it's no fun. There are many reasons, of course, why we might feel blue or down in the dumps. The good news is that you can do this easy Jin Shin Jyutsu hold if you are suffering from depression. Use it to soothe you, to lift your spirits!

Exhaustion is a

big

good mood vampire; it can cause a lack of joy, a lack of enthusiasm for life. In this case it would also greatly help to revitalise the body. Moreover, when the energy is 'stuck' it helps to get more 'flow' going.

Luckily, we have a system that helps us recharge our rundown batteries. Even better news: we come with the 'jumper cables' attached! Those jumper cables are our wonderful hands.

- More -