PLS Plantation inks RM210m investment with Japan's MYFARM to kickstart durian cultivation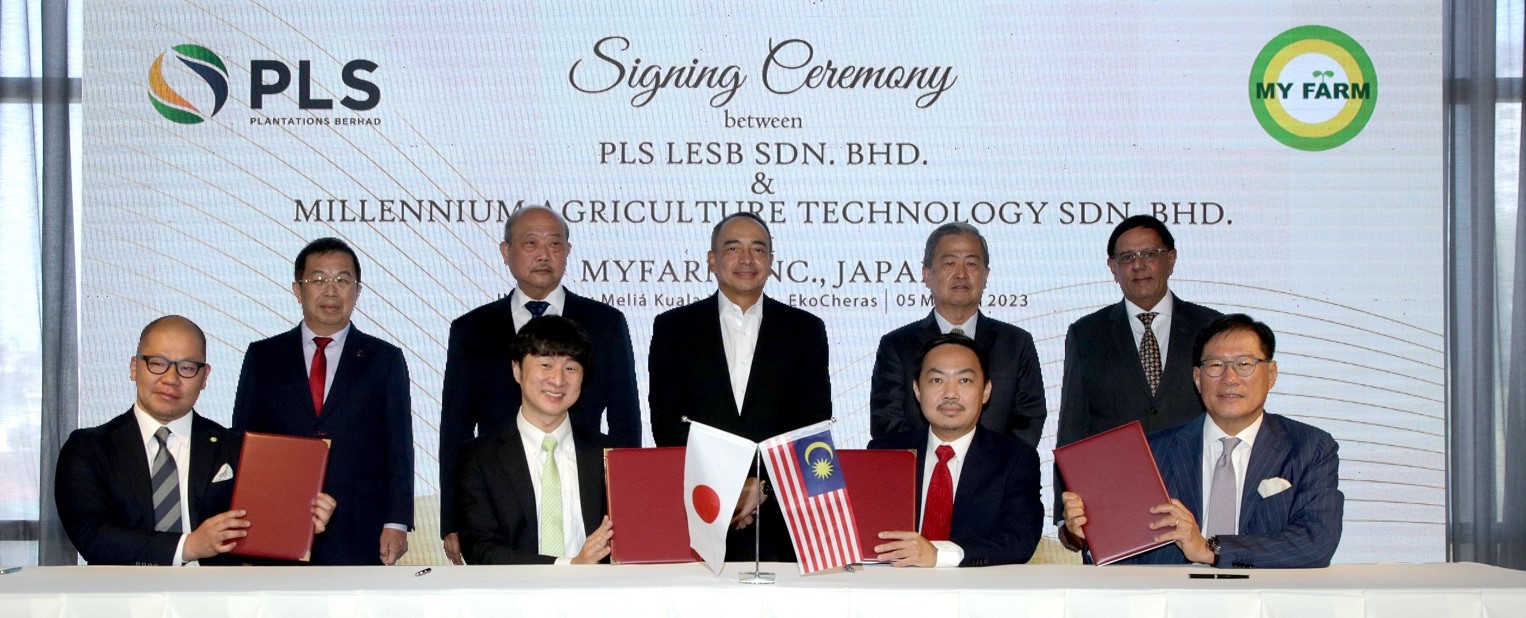 PLS Plantations Bhd via its 49% associate PLS-LESB Sdn Bhd has inked a joint venture-cum- shareholders' agreement with Millennium Agriculture Technology Sdn Bhd (MAT), MYFARM Inc Japan and Akar Barat Jaya Sdn Bhd to launch a 1,000-hectare durian, agriculture and aquaculture cultivation in Pahang.

MAT is a subsidiary of MYFARM. The RM210 mil investment by MYFARM into the JV which is valued at circa RM429 mil marks the largest Japanese investment in a durian plantation project.

A Kyoto-based Japanese integrated agriculture company, MYFARM is backed by various established Japanese corporate shareholders which include among others,

Tsumura & Co (a Japanese traditional herbal medicine manufacturer listed on Tokyo Stock Exchange with market capitalisation of US$1.57 bil), Nichiryu Nagase Co Ltd (a leading Japanese distributor of agricultural machinery and farm products), DCM Holdings Co Ltd (Japan's largest home improvement business operator) and SB Technology Co Ltd (previously Softbank Technology Corp).

MYFARM which operates the largest private agricultural school in partnership with the Tokyo University of Agriculture has produced 2,300 graduates over the past 12 years.

- More -