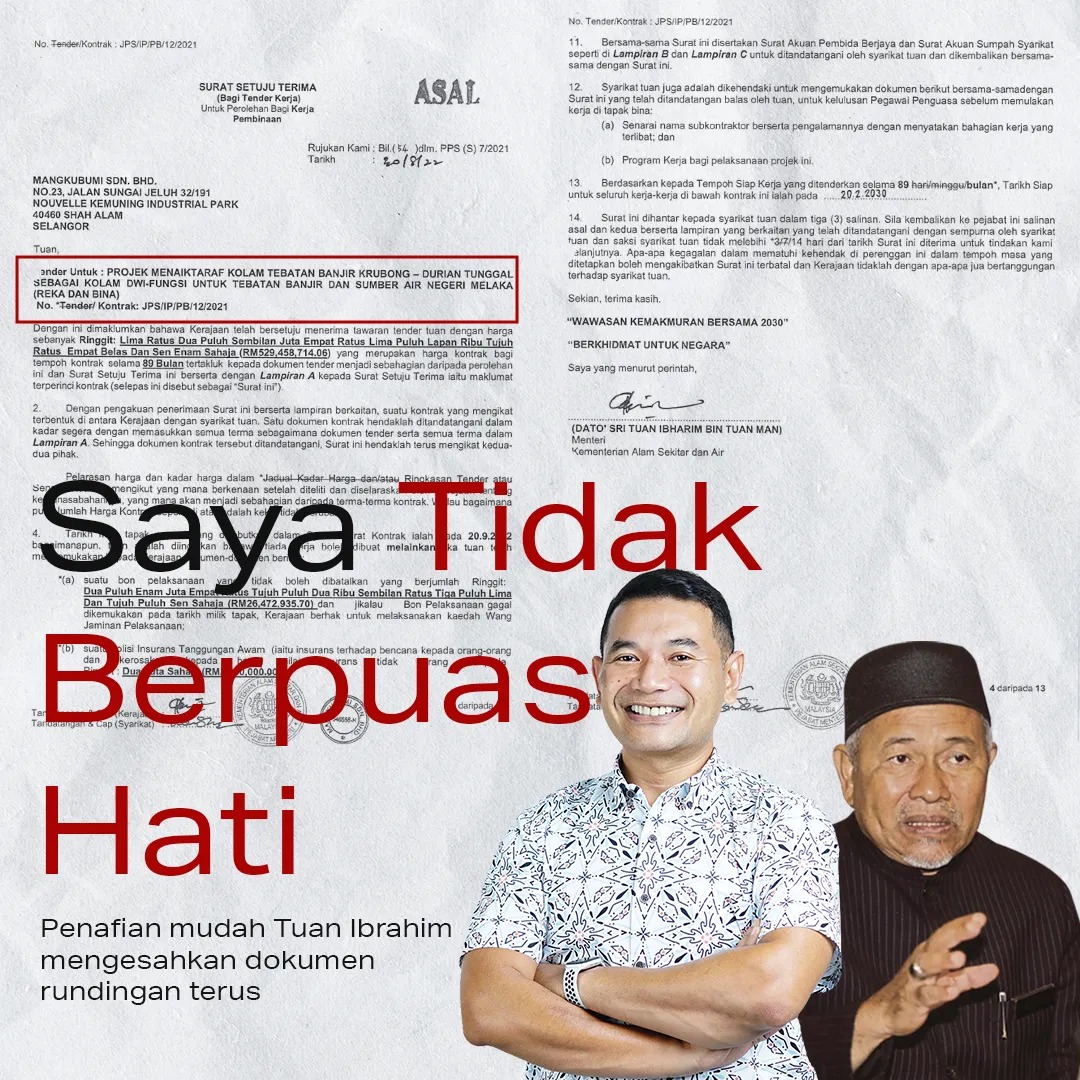 THAT PAS vice-president Datuk Seri Tuan Ibrahim Tuan Man has only issued a simple denial that the Environment and Water Ministry (KASA) in which he is the caretaker minister has yet to award the RM2 bil Langat flood relief project to Mangkubumi Sdn Bhd via direct negotiation has irked PKR's deputy president Rafizi Ramli.

Aware that the project has yet to be awarded, Rafizi said his sole purpose of highlighting the issue is in view of the ongoing discussion and "effort to award the project during the caretaker government phase which actually breaks the law".

According to Rafizi who will be contesting in the Pandan Parliamentary constituency come the 15tth General Election (GE15), Tuan Ibrahim's failure to comment on three key questions that he has posed confirms that his ministry and the Finance Ministry has indeed shortlisted Mangkubumi as a contractor for the RM2 bil Sungai Langat 2 flood relief project.

"I question this because it is a great loss to the people when major projects under his ministry are given to a company that clearly has close ties with the UMNO leadership," Rafizi penned in his latest Facebook post.

"(Moreover, Mangkubumi) has been involved a court case for illegal money laundering of as much as RM139 mil that was transferred to Datuk Seri Abdul Azeez Rahim who is an UMNO leader with bad record of embezzlement."

- More -