"My GE15 wish list: Allay PAS' hypocrisy at all costs for a better M'sia"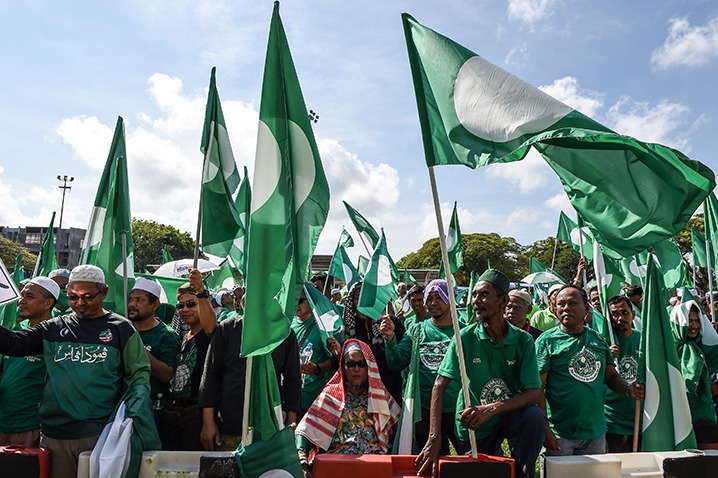 MALAYSIA has many political parties that are either race-based or multiracial in nature but PAS stood out as the only religious-centric party that is undermining non-Islamic practitioners and believers.
With their long-term objective and goals to create an Islamic state, PAS had in the past been associated with attempts to create hudud law and mooting an array of bans ranging from the traditional Malay dance theatres (i.e.

wayang kulit

) to the enforcement of female dress codes, advertisements depicting women whose

aurat

(sensitive body parts) are exposed, cinemas, concerts and karaoke to pressuring non-Muslim women to wear headscarves on certain occasions or even enacting the death penalty for Muslims who attempt apostasy.

We can see PAS's hypocrisy and double standards when they want to ban cinemas and theatres but PAS Youth chief Ahmad Fadhli Shaari was seen at the screening of

Mat Kilau

in Kuala Lumpur (in this instance, watching a movie in the cinema is not

haram

or forbidden because PAS supports patriotic local films).

The Pasir Mas MP was most notoriously remembered for being a vocal proponent of the proposal to build a new cinema in Kelantan in 2016. At that time, he claimed that cinemas were a source of

maksiat

 (social ills).

- More -