South Korea's SK Group bracing for US-China decoupling, but admits it's 'not possible' to quit mainland market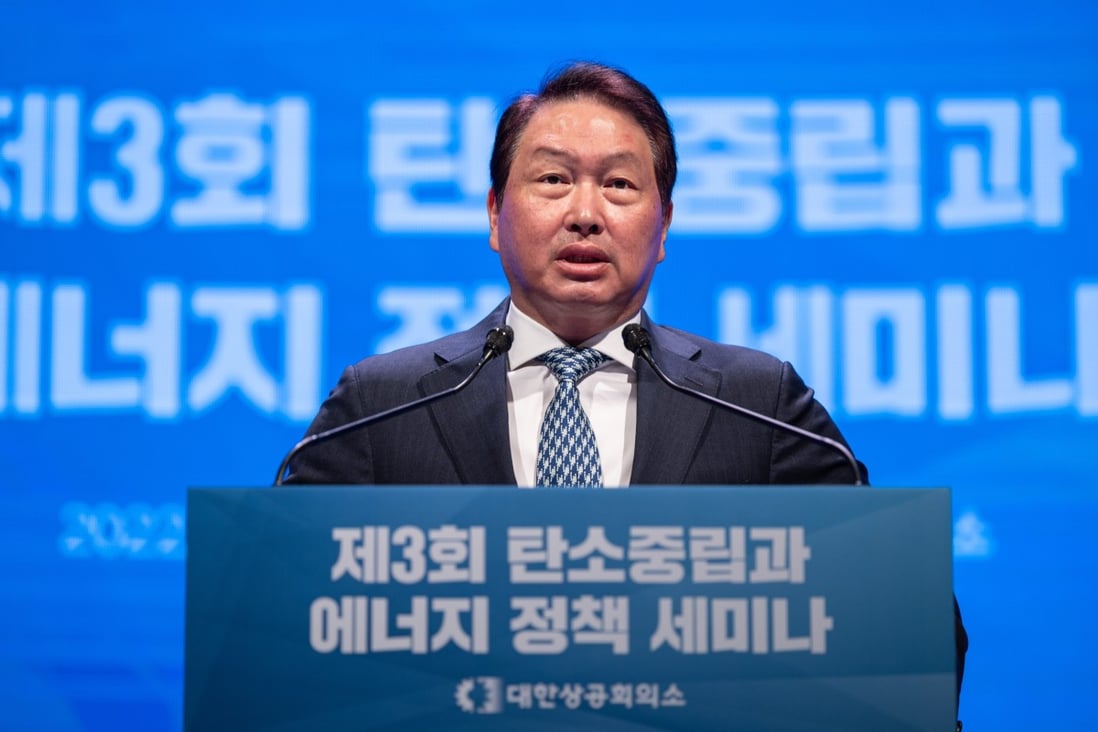 SK Group chairman Chey Tae-won says the company has made plans for a number of scenarios under intensifying US-China rivalry




Though too early to tell, the businessman says SK Hynix's operations in China may be affected by the US Chips and Science Act



The chairman of South Korea's second largest conglomerate SK Group has said the company is making contingency plans for decoupling between the United States and China, while admitting it is "not possible to give up the Chinese market".

Speaking in Washington on Wednesday, Chey Tae-won said the company has prepared for a number of possible scenarios as rivalry between China and the US intensifies, including a military clash over Taiwan.

He said the conglomerate, the country's second largest after Samsung, was determined to find a way to survive no matter what the scenario, and called on Seoul to provide more support to help Korean companies adapt to the fast-changing geopolitical environment.

"In the past, the whole world was a single market. Now it seems like the market is splitting as a result of decoupling. We have to think about what to do – for example, whether we should discard one of the two markets," Chey told South Korean media earlier this week.

- More -