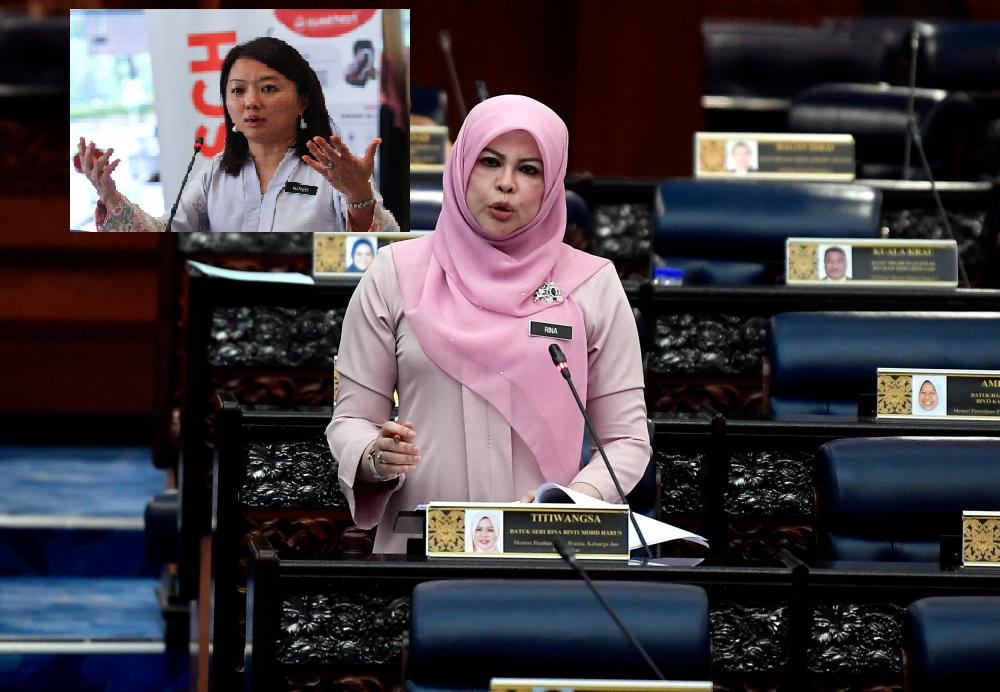 TWO-TERM Women, Family and Community Development Minister Datuk Seri Rina Harun who is most remembered for her "Doraemon voice" antic should "be fired" for her incessant use of cheap publicity that tarnishes the image of Malaysian women, so decries DAP lawmaker Hannah Yeoh.
A former deputy minister herself in that portfolio to Datuk Seri Dr Wan Azizah Wan Ismail under the Pakatan Harapan administration, Yeoh chided the Titiwangsa MP for allowing actor, film producer and politician Datuk Rosyam Nor to utter insulting words such as "wake up late", "women are all slow", "eh, wake up" and "I want to hit your heads" in a TikTok video clip purportedly intended to promote the ministry's entrepreneurship programme.
Rosyam who is deemed as a celebrity entrepreneurship icon is scheduled to share his knowledge at the ministry's

Women Rise Entrepreneurship Programme

at the World Trade Centre Kuala Lumpur at 9am today.
- More -