China cancels range of US exchanges after slapping sanctions on Pelosi and family over Taipei visit
Countermeasures include suspension of defence ministry talks, as well as cooperation on illegal immigration, cross-border crimes and climate change




Moves are justified and not excessive, Chinese foreign ministry says, hitting back at earlier US suggestion that Beijing had overreacted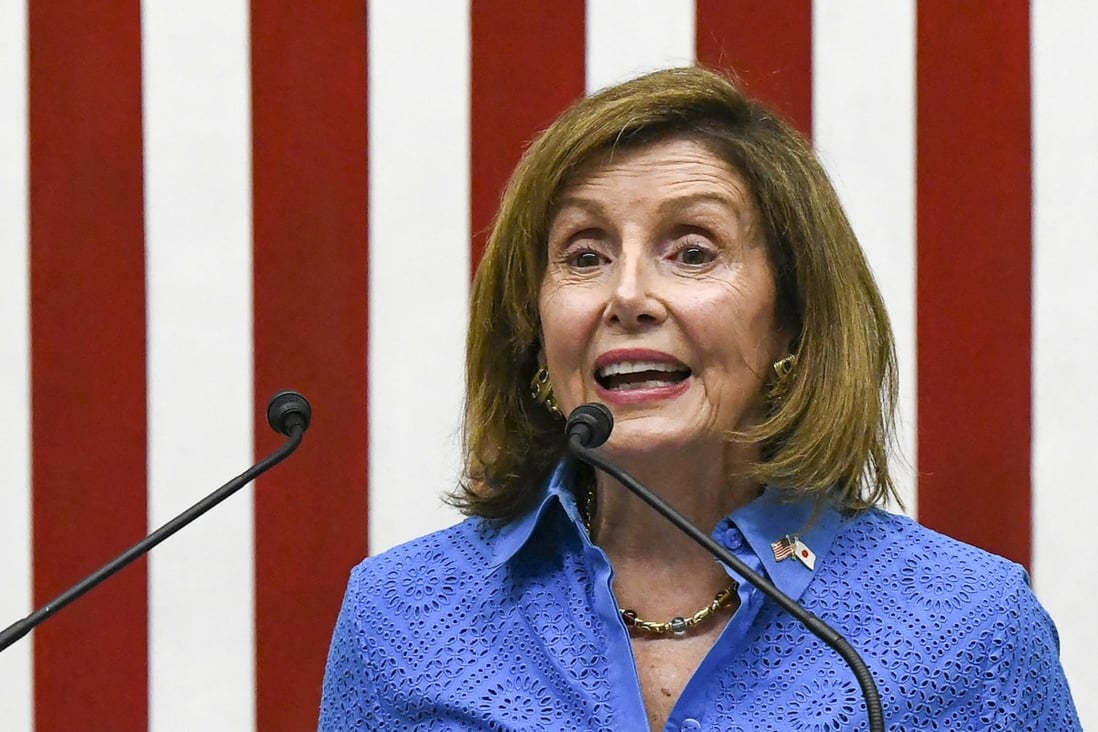 Beijing has announced a series of countermeasures against the United States, in addition to sanctioning US House Speaker Nancy Pelosi and her direct family members following her trip to Taiwan.
The Chinese foreign ministry said dialogues between the leaders of Chinese and US military theatres, the working meeting of Chinese and US defence ministries and consultation mechanism on maritime military safety between Beijing and the US are cancelled.
Cooperation on repatriating illegal immigrants, criminal justice assistance, cross-border crimes, narcotics and climate change will also be suspended.
Earlier, the ministry said Pelosi's trip to Taiwan was a serious violation of China's sovereignty and territorial integrity, and a serious violation of the one-China principle.
- More -