07-08-2022, 10:53 AM (This post was last modified: 07-08-2022, 10:53 AM by superadmin.)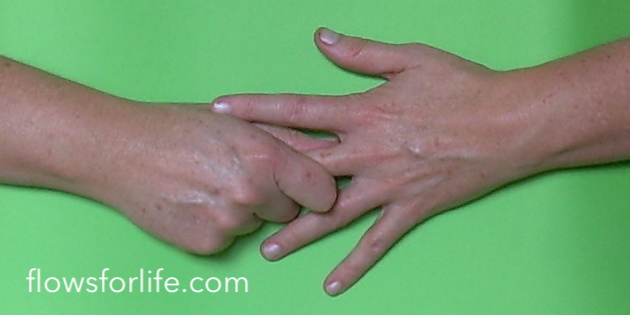 In this modern age with computer, TV, mobile and kindle screens to keep us occupied, it is not surprising that our eyes will take some strain at some point. A lot of people ask me about self help for the eyes. Well, the good news is that there are some simple Jin Shin Jyutsu self help exercises for sore, tense eyes.
Hold middle finger
The easiest way to help release tension in the eyes is to hold the middle fingers. If the left eye feels more tense than the right then hold the left middle finger, and vice versa for the right side. Just wrap your right hand around the left middle finger and relax the hands. No need to push, pull or apply pressure. Hold until you feel relief. You might want to sit quietly and comfortably with your eyes closed for a few minutes.
- More -