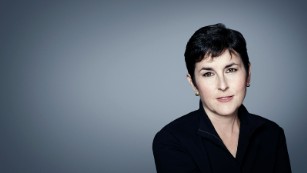 (CNN)What more does it take? President Donald Trump has brought the country to depths of division, unrest and instability that once would have been unthinkable -- even if they were completely predictable. The entire world watched aghast as a mob of Trump supporters, whipped into a frenzy by the President's incitement, stormed the US Capitol, smashing windows, forcing a lockdown and bringing a temporary end to a constitutionally mandated affirmation of President-elect Joe Biden's victory in the November election.
What more does it take?
It's time for Vice President Mike Pence and the members of the Cabinet to pull the country back from the edge of abyss and remove Trump from office.
Trump has only a little less than two weeks left as president, but every day is a day he is harming the nation. Every day the damage is becoming more difficult to heal. Every day he is in office there is a very real possibility that he will unleash his backers in new and harmful ways. It's no wonder people are using the term "civil war" when contemplating what could happen, although for now that, mercifully, still seems avoidable.
- More -