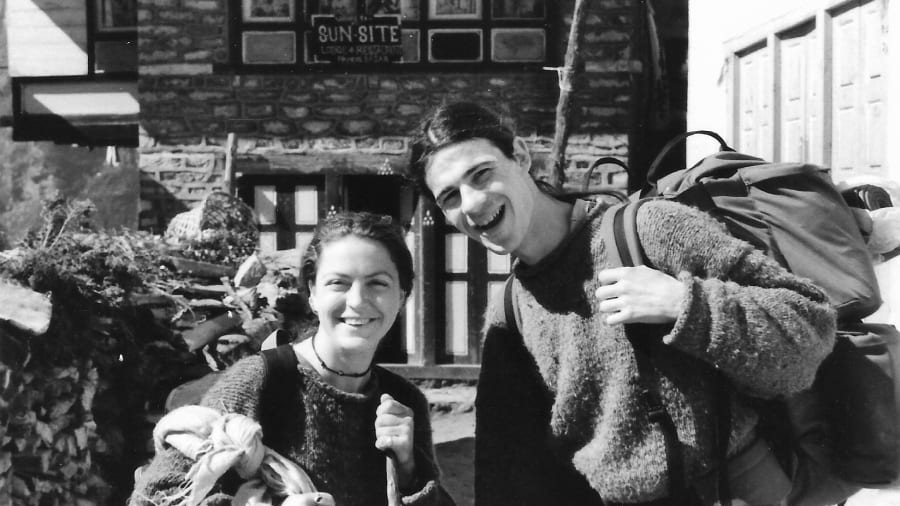 (CNN) — It was Valentine's Day 1996 when Lee Green walked into a mountain lodge in Nepal, surrounded by the snowcapped Himalayas, and encountered Mandy Halse for the first time.

Green and Halse were thousands of miles from their respective homes in England and New Zealand. Both were backpackers in their twenties determined to see as much of the world as they could. They'd found themselves in Nepal by a series of coincidences.

When Green entered the Nepalese teahouse, the stage was set for a memorable meet-cute.
Except on February 14, there were no sparks between the two travelers.

Two weeks later it was a different story, one that's still ongoing 26 years later.

- More -