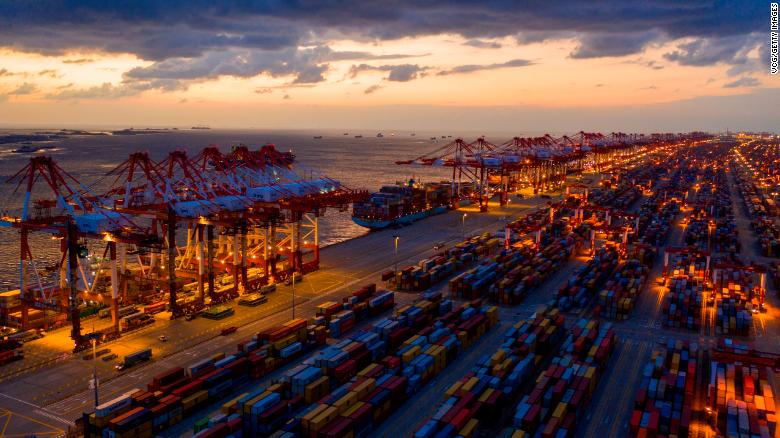 Hong Kong (CNN Business)Ships in Chinese waters are disappearing from industry tracking systems, creating yet another headache for the global supply chain. China's growing isolation from the rest of the world — along with a deepening mistrust of foreign influence — may be to blame.

Analysts say they started noticing the drop-off in shipping traffic toward the end of October, as China prepared to enact legislation governing data privacy.

Usually, shipping data companies are able to track ships worldwide because they are fitted with an Automatic Identification System, or AIS, transceiver.
This system allows ships to send information — such as position, speed, course and name — to stations that are based along coastlines using high-frequency radio. If a ship is out of range of those stations, the information can be exchanged via satellite.

But that's not happening in the world's second-largest economy, a critical player in global trade. In the past three weeks, the number of vessels sending signals from the country has plunged by nearly 90%, according to data from the global shipping data provider VesselsValue.

"We are currently seeing an industry wide reduction in terrestrial AIS signals in China," said Charlotte Cook, head trade analyst at VesselsValue.

- More -