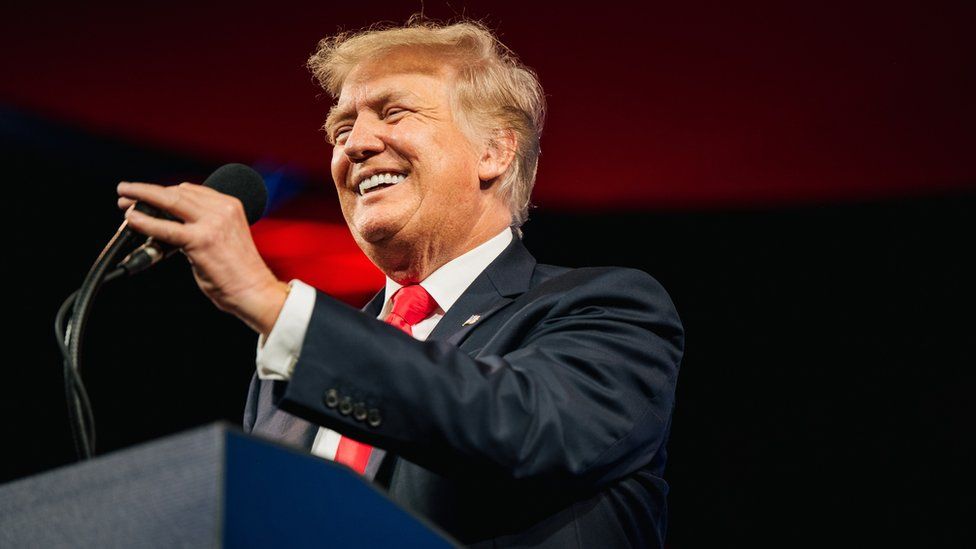 Former US President Donald Trump has announced plans to launch a new social media network, called TRUTH Social.
He said the platform would "stand up to the tyranny of big tech", accusing them of silencing opposing voices in the US.
Trump Media & Technology Group (TMTG), which he chairs, also intends to launch a subscription video-on-demand service.
Mr Trump was banned or suspended from social networks like Twitter and Facebook after crowds of his supporters stormed the US Capitol in January.
He and his advisers have since hinted that they were planning to create a rival social media site.
- More -