China-Taiwan tensions are raising fears of a conflict. In Taipei, however, people don't seem worried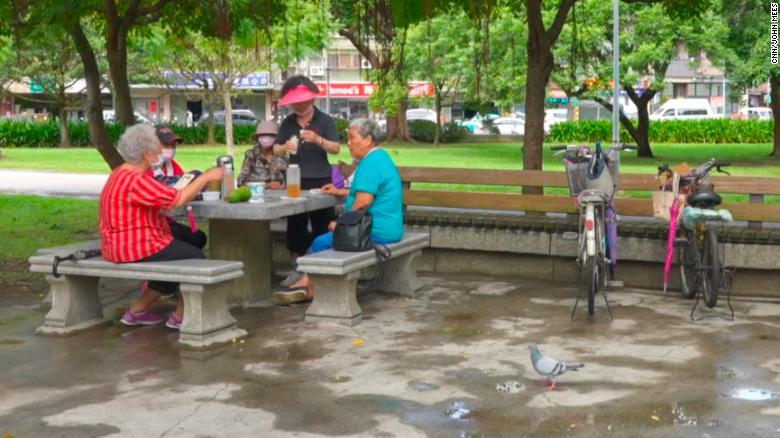 Taipei, Taiwan (CNN)China has stepped up pressure on Taiwan in recent weeks, flying dozens of warplanes near the self-ruled island in a show of strength that has put the entire region on edge.
But at a park in the Taiwanese capital on Thursday, the topic of conversation was about anything but the potential for conflict between Beijing and the island it considers part of its territory.
Huang and Chang, both grandmothers in their 80s, said they had spent the morning with friends chatting about snacks, tea and whether they should do some exercise.
War is not something they worry about, they said.
"We don't worry about it at all. The threat has always been there and there's nothing to worry about. If it were going to happen, it would've had happened a long time ago," said Huang, who said she preferred to be called Grandma Huang.
Their relaxed attitude stands in stark contrast to recent military maneuvers in the Taiwan Strait and terse statements from leaders in mainland China and Taiwan, which have been governed separately since the end of a civil war more than seven decades ago.
- More -