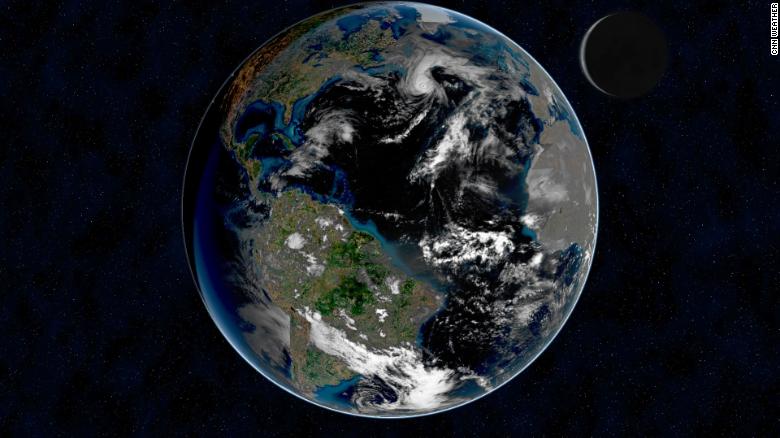 (CNN)A new finding that seems a little out of this world is a new reality for researchers who have been studying the cosmos for the last two decades.
They discovered the Earth is not as bright as it once was and has been dimming at a noticeable pace in the last few years.
Using a telescope which does not look much different from the one you could have in your home, researchers from the Big Bear Solar Observatory have been taking measurements each night for the last 20 years, to study the sun's solar cycle and cloud cover.
They did this by measuring the "earthshine," which occurs when "the dark face of the Moon catches Earth's reflected glow and returns that light," according to NASA. The amount of earthshine will vary from night to night and season to season. 
- More -