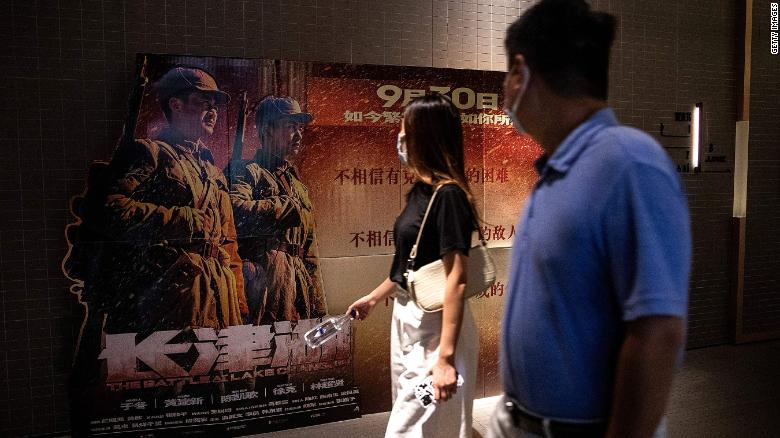 Hong Kong (CNN Business)A film glorifying the heroism of Chinese soldiers fighting American troops during the Korean War smashed box office records for China's National Day holiday.

"The Battle at Lake Changjin" — commissioned by the Chinese government — has grossed an estimated 1.85 billion yuan ($287 million) since its release on Thursday, according to ticketing app Maoyan. It beat the previous record for the same Chinese holiday set by "My People, My Country," which grossed more than 1.5 billion yuan ($233 million) over five days in 2019.

"The Battle at Lake Changjin" was released at the start of the week-long holiday in China and was also timed to celebrate the 100th anniversary of the founding of the ruling Communist Party.
It tells the story of the brutal 1950 Battle of Chosin Reservoir in the Korean War. The Chinese side claims it as the most critical victory of the conflict, known in China as the "War to Resist American Aggression and Aid Korea."
- More -