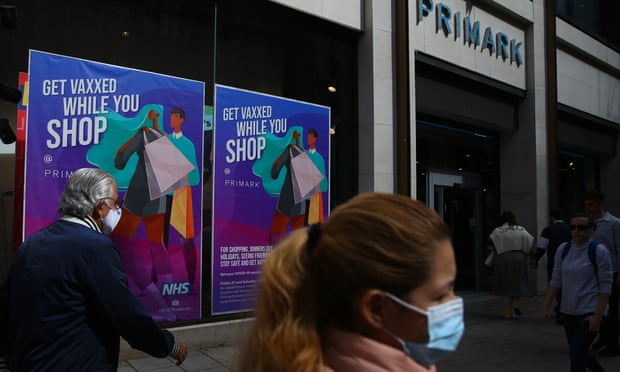 Coronavirus infections in England are now 26 times the levels that were experienced this time last year, according to the Office for National Statistics. Scientists described the figures as "sobering".
They warned that the reopening of schools in England this week was likely to trigger further rises in Covid cases – with more to follow when students return to universities and colleges. A fresh wave of infections could, in turn, lead to new social restrictions being imposed as winter approaches.
As a result, pressure is mounting on the Joint Committee on Vaccination and Immunisation to approve the deployment of booster jabs for vulnerable people and the extension of vaccinations to most 12- to 15-year-olds. The latter move would bring the UK into line with the US and most large European nations and is backed by most ministers.
- More -