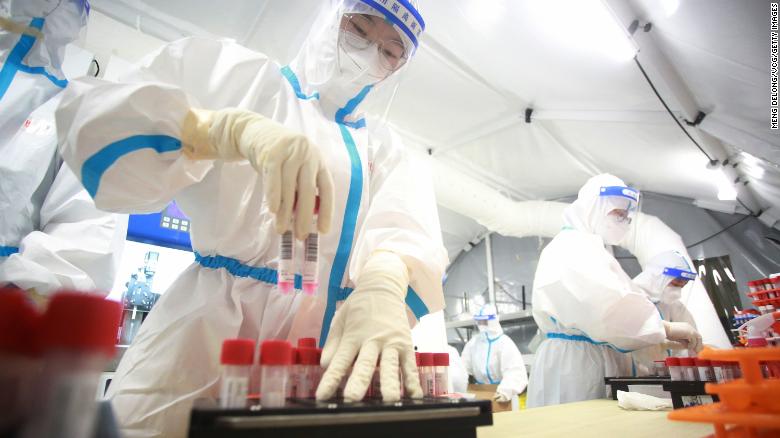 Hong Kong (CNN)On July 20, Chinese authorities detected a cluster of Covid-19 cases in the eastern city of Nanjing. The virus soon spread across the country, with dozens of cities reporting infections fueled by the highly infectious Delta variant.
At its peak, China was reporting more than 140 new symptomatic cases a day, which, though a tiny proportion of its 1.4 billion population, marked a significant uptick in a country that for months had largely contained the virus' spread.
But less than a month later, the outbreak is showing early signs of winding down. Numbers have fallen steadily with the country reporting six new locally-transmitted symptomatic cases on Tuesday, and six more on Wednesday.
The apparent turnaround stands in sharp contrast to many other countries still grappling with large Delta-driven outbreaks, including the United States.
Delta now makes up more than 93% of all coronavirus cases circulating in the US, and is pushing hospitals past capacity once again. The country could soon see more than 200,000 new cases every day as the virus spreads, particularly among unvaccinated people, experts warn.
Meanwhile in Asia Pacific, the Delta variant has also forced parts of Australia and New Zealand back under lockdown, and ravaged Southeast Asian countries like Malaysia and Thailand.
- More -