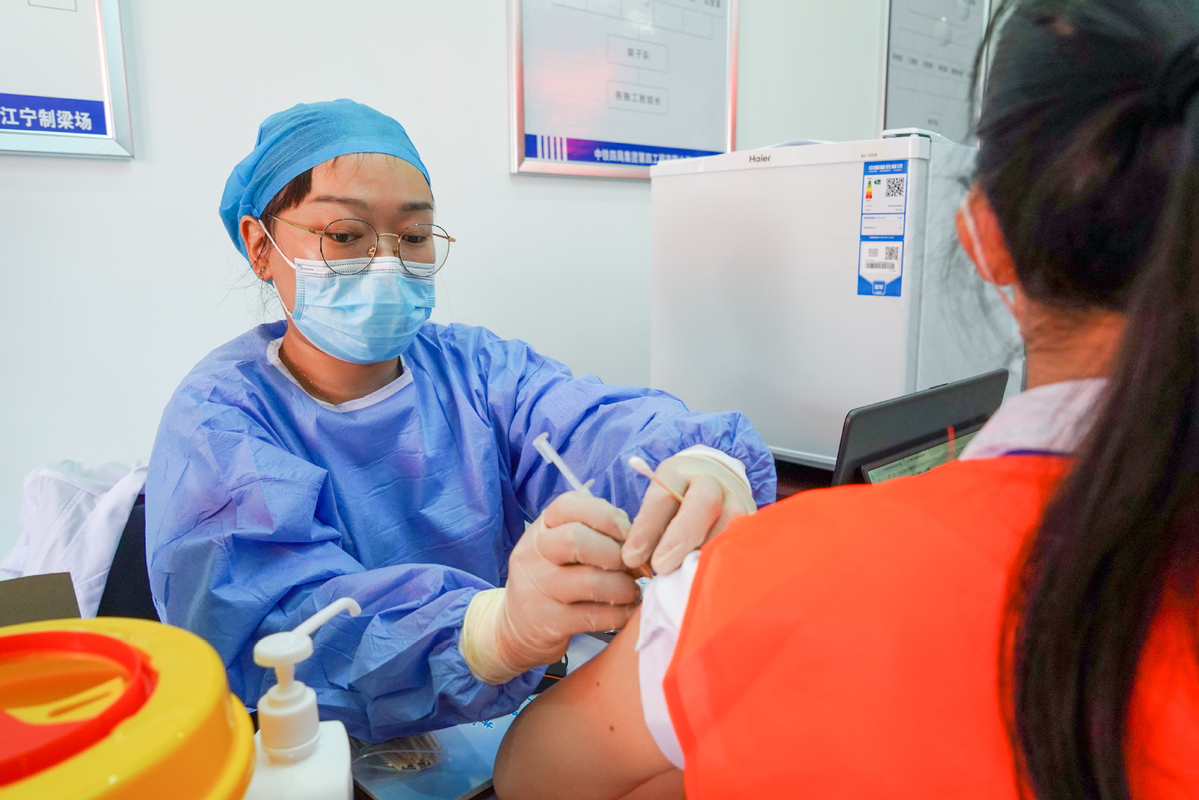 Amid rising concerns over the COVID-19 Delta variant's spread in China, virus experts and vaccine developers reaffirmed that domestic vaccines can provide protection against the highly transmissible strain.
Shao Yiming, a researcher at the Chinese Center for Disease Control and Prevention, said from the point of view of a virologist, observed virus mutations only carry minor and early-stage changes to the original strain and they could hardly diminish approved vaccines' role in preventing hospitalizations, severe infections and deaths.
"All COVID-19 vaccines around the world are evaluated based on their efficacy in preventing clinical disease, as well as their role in reducing serious cases and deaths," he said, adding that against these barometers, no marked difference has been found in domestic vaccines' effects on key mutations.
Shao said it is not surprising to see breakthrough infections-people who test positive after being fully immunized-because no vaccine is capable of totally preventing people from catching the virus. Such cases have been reported recently in Nanjing, Jiangsu province, which is battling a local outbreak triggered by the very infectious Delta variant.
- More -