In Brazil, poverty, colonisation and modernism turned beans into the culinary symbol of this continent-sized nation.
In mid-February this year, if it weren't for the pandemic, hordes of Brazilians and travellers would have packed out Carnival street parties and sambadrome parades for five uninterrupted days of music and dancing. Those in Rio or São Paulo would certainly have come across the black bean-based

feijoada

, Brazil's flagship stew and an omnipresent meal in south-eastern Carnival celebrations. In Bahia's capital, Salvador, revellers would have likely feasted on

acarajé

, a typical Afro-Bahian fritter made of black-eyed peas.

"Ten out of 10 Brazilians prefer beans," says the theme song of a 1979 soap opera – not surprisingly, called Wonder Bean. Poetic license aside, the truth is there is no food so popular in Brazil as beans. More just than a favoured ingredient, they are the culinary symbol of our national identity.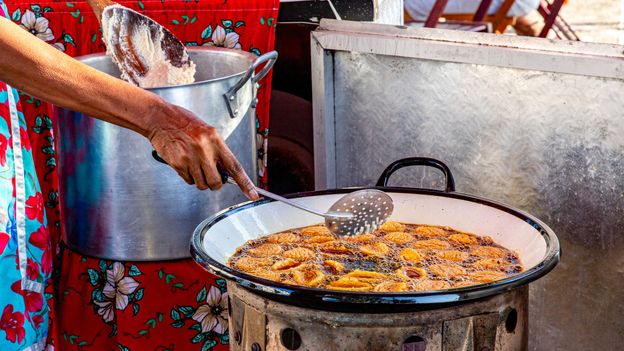 Acarajé are typical Afro-Bahian fritters made of black-eyed peas