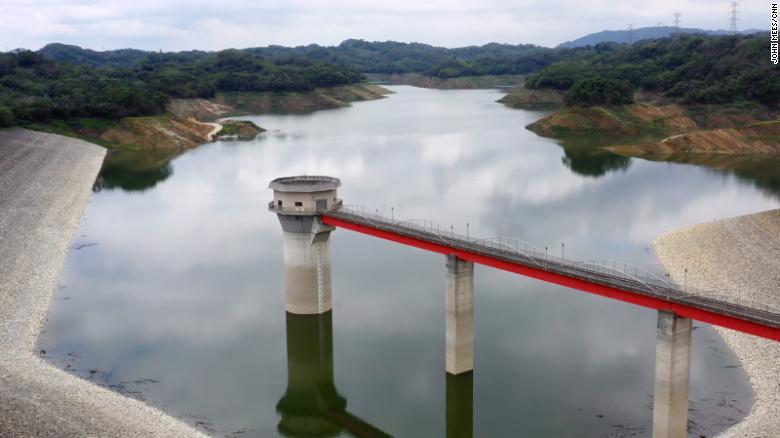 Taipei, Taiwan (CNN Business)Taiwanese officials are fretting about whether a severe outbreak of Covid-19 could jeopardize the island's critical role in the global semiconductor supply chain. But there's another threat to the industry that experts worry may have even more drastic consequences: the climate crisis.

Taiwan — which accounts for more than half of the world's output of chips — has been grappling for months with its worst drought in more than 50 years, an event experts say could become more frequent due to the effects of climate change.

"There is clearly pressure in the semiconductor industry," wrote Mark Williams, chief Asia economist at Capital Economics, on Thursday in a note that referenced the water shortages and coronavirus cases, along with rolling power outages.
Manufacturers around the world have already had trouble securing supplies of semiconductors, delaying the production and delivery of goods. If Taiwan is hit hard, the situation could become much worse, given the island's importance in contributing to global chips supply.

The environmental disaster has already been a challenge for the island's chipmakers, including industry leader Taiwan Semiconductor Manufacturing Company (TSM). TSMC has said it uses 156,000 tons of water per day to produce its chips, the equivalent of about 60 Olympic-size swimming pools.

- More -