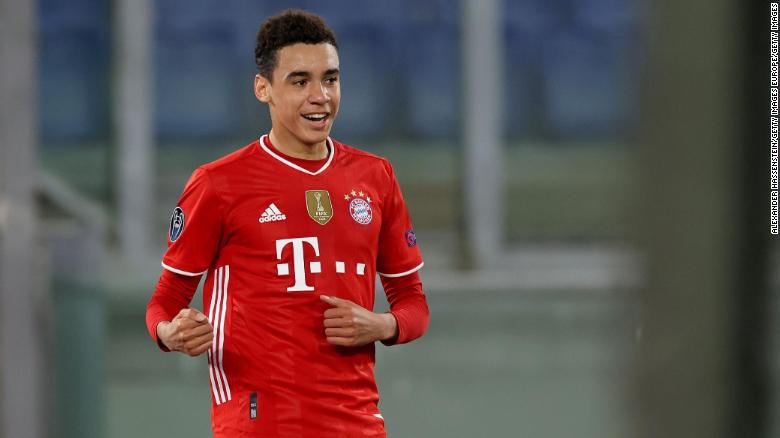 (CNN)"Unbelievable" is the word that one of Jamal Musiala's former coaches continually uses to describe the 18-year-old, who is fast developing into one of Europe's most exciting talents.
The attacking midfielder is currently thriving in his breakthrough season, scoring five goals in 29 appearances for Bayern Munich and making his senior debut for the German national team in March.
At just 17, he became Bayern's youngest ever Champions League goalscorer earlier this season and looks very much at home playing alongside world-class talent such as Robert Lewandowski and Thomas Muller.
On Saturday, he scored with a wonderful effort in his side's 1-1 draw with Union Berlin to remind the world of his efficiency in front of goal.
But despite tearing up the record books since joining Bayern in 2019, it was in the UK that Musiala's football education was accelerated.
- More -