What the appointment of 98 female judges to Egypt's State Council means for women's rights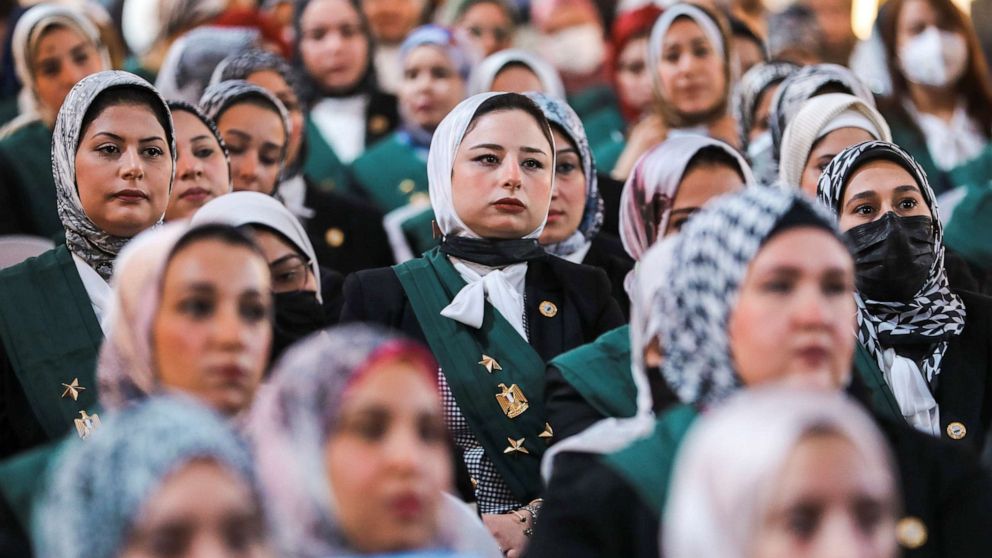 Seventy-two years of Egyptian women's rights activism paid off this week as the State Council, an important independent judiciary body in the country, appointed 98 female judges for the first time.

Iman Sherif, one of the appointed judges, described the move as "historic" during the swearing-in ceremony, saying she was over the moon, according to state-run Al-Ahram Newspaper.
"We pledged to live up to our responsibilities. I can't describe my happiness," she added.
"It is very important, not only to see the long resistance came up with this result, but also how much it means to the new generation," Nehad Abu El Komsan, head of the Egyptian Center for Women's Rights, told ABC News. "It is a step ahead for the younger generation to believe there can be no restrictions in their dreams."
The recent appointment of 98 judges to Egypt's State Council has considerable implications.