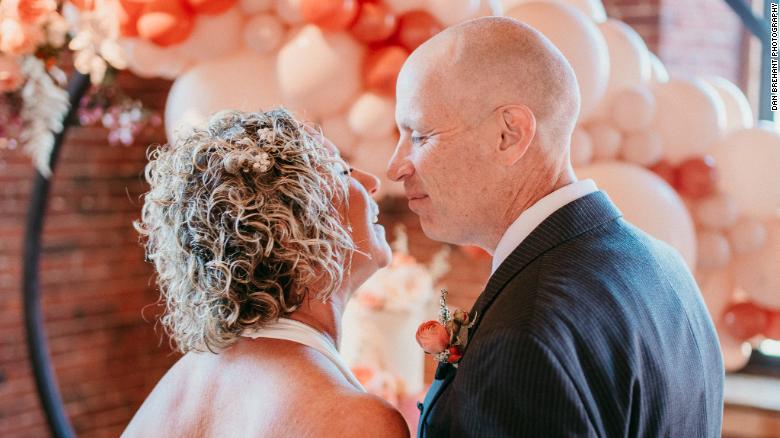 (CNN)One Saturday evening last December, as Peter and Lisa Marshall cuddled on the couch watching their favorite television show, Peter looked at Lisa and asked if she would marry him.
What Peter, 56, didn't remember was that they were already married.
Diagnosed with early-onset Alzheimer's three years ago, Peter had begun losing his memories -- even those of his fairytale romance.
He had forgotten the first time they met, held hands, shared a kiss. He had also forgotten their wedding.
"It's heartbreaking," Lisa, 54, told CNN. "We've made new memories, but it hurts because I always want to say 'Remember that one time?' I want to reminisce with him, but Peter can't remember anything now, much less what happened 20 years ago."
The couple, who have been married for 12 years, met as neighbors in Harrisburg, Pennsylvania. Both were married to other partners at the time and busy raising their children, but they forged a friendship and remained close until Peter's family moved to Connecticut.
After nearly a year without contact, the two reconnected when they discovered they were each going through divorces. After just one rendezvous in Harrisburg, the two quickly became inseparable and remained in an eight-year, long-distance relationship until all their children entered college.
- More -