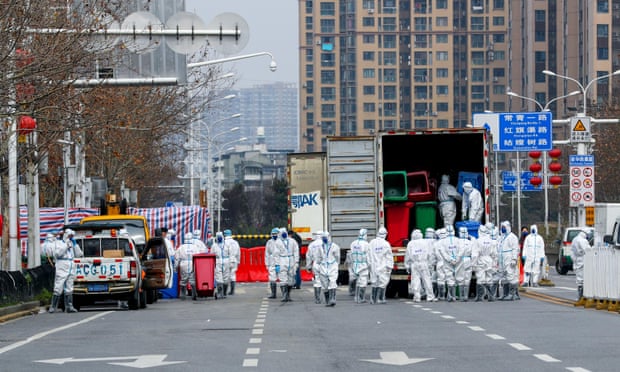 The World Health Organization has unveiled a team of scientists it wants to revive the stalled inquiry into Covid-19's origins, with one senior official saying it may be the last chance.
The group of 26 experts will be charged with producing a new global framework for studies into the origins of emerging pathogens of epidemic and pandemic potential – and their remit includes Sars-CoV-2, the virus that causes Covid-19.
Michael Ryan, the WHO's emergencies director, said it may be the "last chance to understand the origins of this virus" in a collegiate manner.
The WHO announced earlier this year it would set up a Scientific Advisory Group for the Origins of Novel Pathogens (Sago).
Maria Van Kerkhove, the WHO's technical lead on Covid-19, said Sago would urgently assess what was now known, what still remained unknown, and what rapidly needed to be done.
"I anticipate that the Sago ... will recommend further studies in China and potentially elsewhere," she said. "There's no time to waste in this."
Earlier on Wednesday, Chen Xu, China's ambassador to the UN in Geneva, told the UN correspondents' association that Sago's work should not be "politicised".
"If we are going to send teams to any other places, I believe it's not to China because we have received international teams twice already," he said. "It's time to send teams to other places."
- More -