---
China's Tiangong astronauts return with vision of 'new heights' in space travel - superadmin - 09-17-2021


Mission commander tells his crew 'real gold fears no fire' moments before their successful re-entry after 90 days in space




Their journey completes another milestone in China's ambitious space programme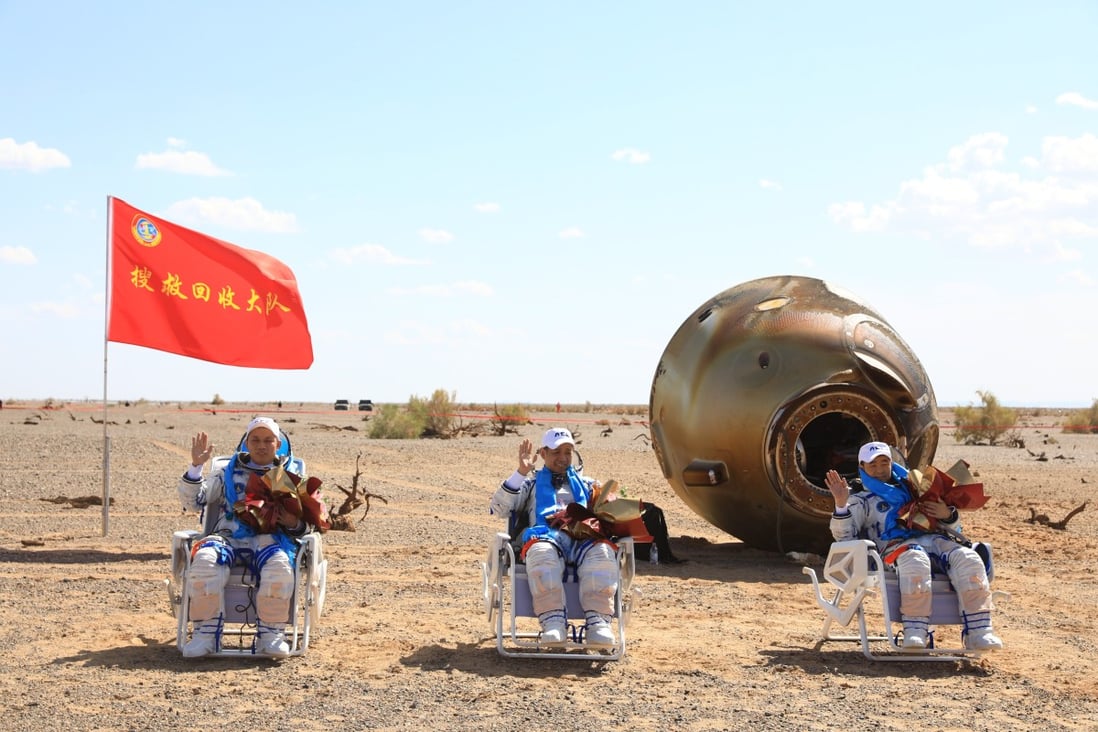 China's returning "space heroes" emerged from their capsule and waved to the waiting cameras after their successful re-entry on Friday after 90 days working aboard the country's Tiangong space station.
Speaking to a CCTV journalist at the landing site, Commander Nie Haisheng said he believed there would be more Chinese astronauts to follow their achievements, who would "set new records and reach new heights" in space travel.
The three astronauts  who spent a record three months on China's Tiangong space station landed safely on Friday, completing a journey that set a milestone in the country's ambitious space programme. "We all feel great," Nie told the Beijing command centre before leaving the capsule.
- More -
---