---
China successfully launches first module of planned space station - superadmin - 04-29-2021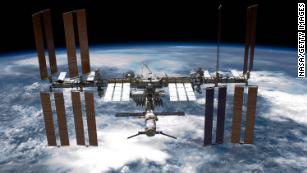 (CNN)For more than two decades, the International Space Station has orbited 227 nautical miles above Earth with more than 200 astronauts from 19 different countries enjoying stints aboard.
But its role as the sole venue for a continuous human presence in space, scientific research and a testing ground for future space exploration is coming to a close, potentially signaling an end to an unparalleled era of international cooperation in space.
China, whose astronauts have long been excluded from the ISS, successfully launched the first module of its planned space station on Thursday morning from the Wenchang launch site in the southern island of Hainan, according to the China National Space Administration.
The core module, currently the largest spacecraft developed by China, was launched into low earth orbit by a Long March-5B rocket, marking the first step of China's efforts to build its own station in two years.
"Currently, the facilities and equipment of Wenchang launch center are in good condition, and all the personnel participating in the program are making concerted efforts for the complete success of the mission," according to a statement on the website of China Manned Space Agency before the launch.
Russia has also said that it will leave the ISS project in 2025 and plans to build its own space station that could launch in 2030 -- if Russian President Vladimir Putin gives the go-ahead.
- More -

---