---
Foxconn's giant factory in Wisconsin sounded too good to be true. Turns out it was - superadmin - 04-23-2021

New York (CNN Business)When first announced in 2017, Foxconn's plan to build a massive electronics factory in Wisconsin was hailed by then-President Donald Trump as a sign of the rebirth of American manufacturing.



But nearly four years later, the complex that promised to create a Silicon Valley in the industrial Midwest is essentially a white elephant, a collection of mostly empty buildings without any high-tech products to build.





And this week it became official: The pledged investment of up to $10 billion to create as many as 13,000 jobs is not coming.



The Wisconsin Economic Development Corp. and the Taiwanese electronics maker signed a revised incentive deal outlining a $672 million investment from Foxconn that will create fewer than 1,500 jobs. The incentives package now totals only $80 million, less than 3% of the nearly $3 billion in tax breaks and other perks the state originally promised.



"When I ran to be governor, I made a promise to work with Foxconn to cut a better deal for our state," Gov. Tony Evers said on Tuesday. "The last deal didn't work for Wisconsin, and that doesn't work for me."





Evers, a Democrat, made opposition to the lucrative package one of the main issues of the 2018 campaign in which he defeated incumbent Gov. Scott Walker, a Republican and ally of President Trump

.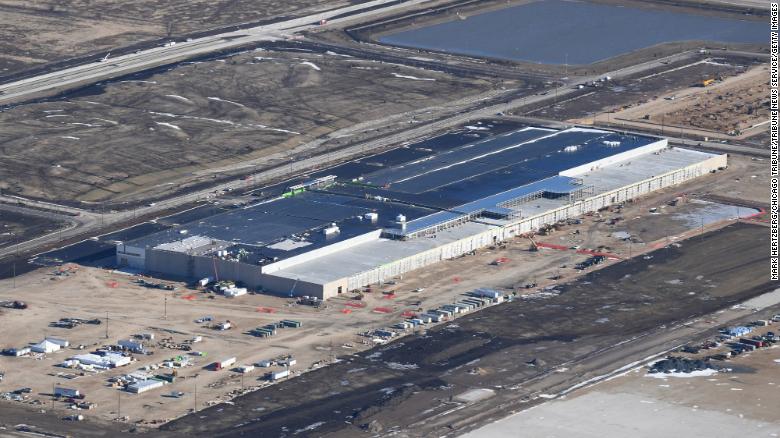 - More -
---