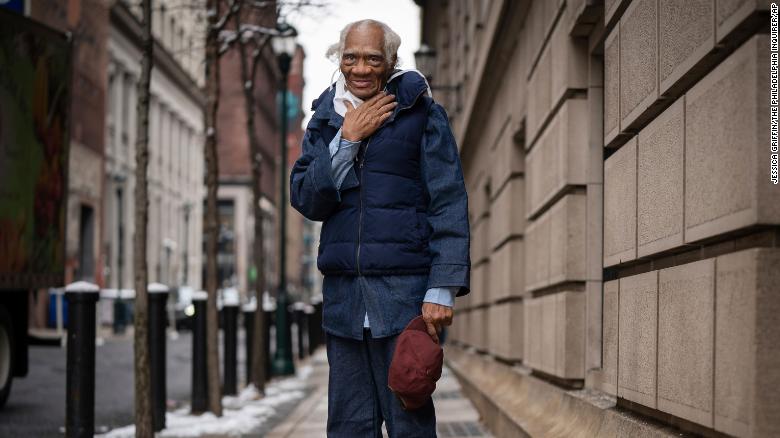 (CNN)Joe Ligon, believed to be the oldest and longest-serving juvenile lifer in the United States, has been released from a Pennsylvania prison after spending nearly seven decades behind bars.
Ligon was incarcerated in February 1953 at the age of 15, given a mandatory life sentence after pleading guilty to charges stemming from a robbery and stabbing spree in Philadelphia with four other teenage boys. The crime left six people wounded and two people -- identified by the Philadelphia Inquirer as Charles Pitts and Jackson Hamm -- dead.
"I got caught up, in terms of being in the streets," Ligon told CNN after his release last week.
While a so-called degree of guilt hearing found Ligon guilty of two counts of first-degree murder, and Ligon admitted to stabbing at least one of the eight people stabbed that day, his attorney Bradley Bridge told CNN that his client maintains he never killed anyone.
"The child that committed those crimes back in 1953 no longer exists. The person that came out of prison in 2021 is 83 years old, has grown, changed, and is no longer a threat," Bridge said. "He has amply repaid society for the damage and harm that he did. And now, it's appropriate that he spends the last years of his life in freedom."
"I'm a grownup now," Ligon said. "I'm not a kid anymore. Not only am I a grown man, I'm an old man and getting older every day."
Ligon's road to release has been a long one.
In the 1970s, Ligon and his accomplices were granted the option of clemency from Pennsylvania's governor. While two of the men chose to accept the offer, clemency meant being on parole, which Ligon rejected.

- More -