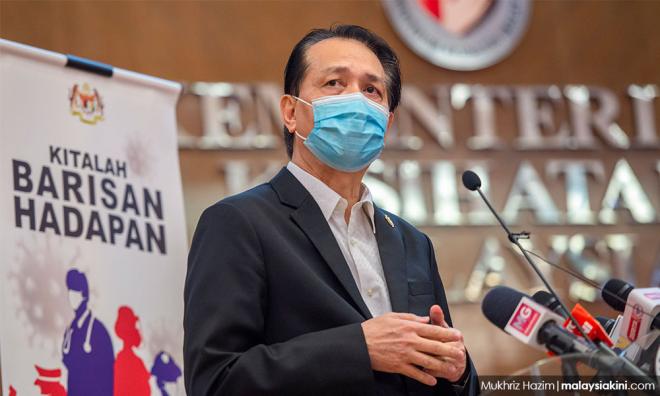 MP SPEAKS
| Two days ago, on Jan 16, 2021, Malaysia reached a new high of 4,029 Covid-19 cases. We have just started the first week of the second movement control order (MCO 2.0), and this will go on for two weeks from Jan 13 until Jan 26. By contrast, we reached a high of 235 Covid-19 cases on Mar 26, 2020, during the first MCO.
Credit should be given to the leadership of Health director-general Dr Noor Hisham Abdullah and the public health frontliners for their tireless efforts in combating the Covid-19 pandemic. But nine months after the first MCO, there are a number of questions which remain unanswered in our fight against the Covid pandemic.
I hope that DG Noor Hisham can provide convincing answers to the following 10 questions in order to assure the public that the government has a comprehensive plan to control this pandemic.
Q1: What is the total number of daily Covid-19 tests done by the Ministry of Health (MOH) and what is the daily percent of positive cases?
The daily focus has primarily been on the total number of new daily Covid-19 cases. While this number is important, we also need to know the total number of tests which are being done on a daily basis and the percent of positive cases.
This will give us an indication of (i) our testing capacity and (ii) the daily infection rate. According to a report in October 2020, Malaysia's daily testing capacity then was approximately 54,000 but the average number of tests done was less than half this number.
If the daily testing capacity cannot be reached because of human resource shortages, the private sector (which is already doing their own tests) can be roped in to address this gap. Daily testing by the state will also be able to show shortages in the number of test kits in places like Sabah, for example.
Knowing the daily infection rate is also a useful indicator of infection trends moving forward. There have been many calls for the DG to make known the daily testing figures but until now, for reasons unknown, this figure has not been disclosed daily.
- More -