Trump Organization's accounting firm says 10 years of financial statements are unreliable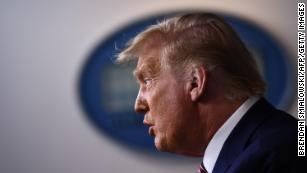 New York (CNN)Former President Donald Trump's long-time accounting firm informed the Trump Organization last week that it should no longer rely on nearly 10 years' worth of financial statements and that they would no longer be their accountants, citing a conflict of interest.


"We have come to this conclusion based, in part, upon the filings made by the New York Attorney General on January 18, 2022, our own investigation, and information received from internal and external sources," Mazars wrote in a letter to the Trump Organization chief legal officer, advising them to no longer rely on financial statements ending June 2011 through June 2020.

"While we have not concluded that the various financial statements, as a whole, contain material discrepancies, based upon the totality of the circumstances, we believe our advice to you to no longer rely upon those financial statements is appropriate."
The company also advised the Trump Organization to inform any recipients of the statements, such as lenders or insurers, to not rely on the statements.

- More -