China has promised millions of coronavirus vaccines to countries globally. And it is ready to deliver them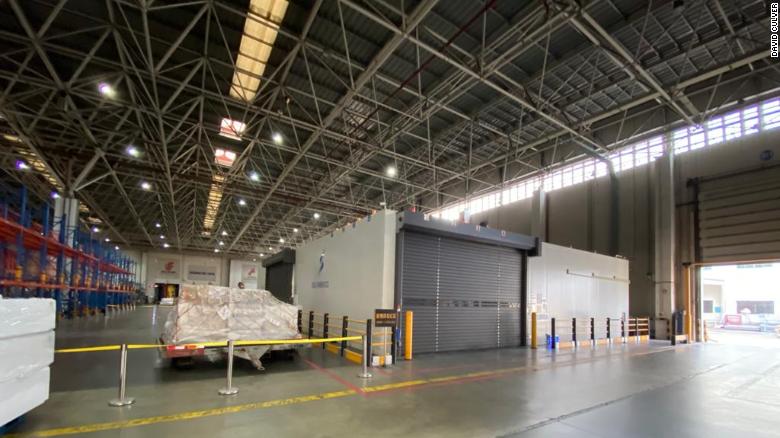 (CNN)Inside a gray warehouse at the Shenzhen International Airport in southern China, a row of white chambers sits in a cordoned-off corner, each fitted with a display screen showing the customized temperature inside.
A security worker in face mask, surgical gown and rubber gloves stands guard. Anyone entering this part of the warehouse has to either complete two weeks of quarantine or wear a head-to-toe hazmat suit.
These climate-controlled rooms, totaling an area of 350 square meters (3,767 square feet), are soon to be filled by rows and rows of Chinese-made Covid-19 vaccines -- after they receive approval from the country's drug regulators. From there, they'll be loaded onto temperature-controlled compartments of cargo jets and flown to continents around the world.