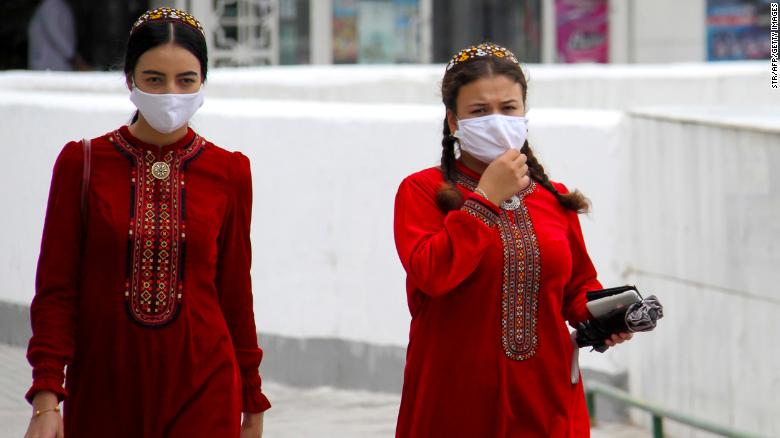 (CNN)In the nearly two years since the pandemic began, Turkmenistan has not seen a single case of Covid-19.
Or at least, that's what the central Asian country's secretive, authoritarian government claims.
Turkmenistan, a former Soviet republic home to nearly 6 million people, is one of at least five countries that have not reported any coronavirus cases, according to a review of data collected by Johns Hopkins University and the World Health Organization. Three of those are isolated islands in the Pacific and the fourth is North Korea, a tightly-controlled hermit state.
Turkmenistan's repressive President Gurbanguly Berdymukhamedov, who has ruled since 2006, has dismissed reports of Covid-19 in the country as "fake" and told the United Nations in an address Tuesday that the response to the pandemic shouldn't be "politicized."
But independent organizations and journalists and activists outside Turkmenistan say there's evidence the country is battling a third wave which is overwhelming hospitals and killing dozens of people -- and warn the President is playing down the threat of the deadly virus in a bid to maintain his public image.

- More -