New Zealand records another 41 Covid cases as it braces for biggest outbreak of pandemic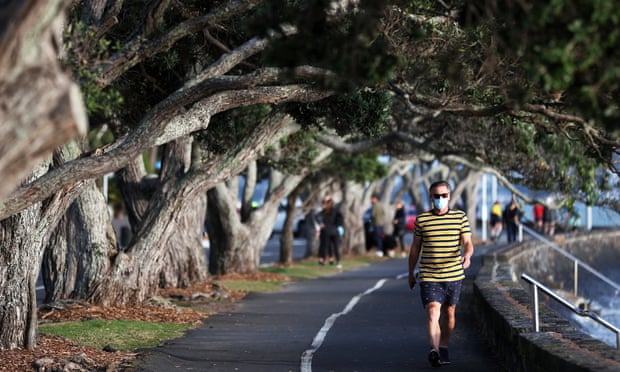 New Zealand is bracing for its biggest coronavirus outbreak yet as cases rise, the locations of interest balloon to more than 400 sites, and the number of close contacts swells to more than 15,700 people.
On Tuesday, the country recorded 41 new positive cases, bringing the total number in its outbreak to 148 – the majority of whom are Samoan, and linked to a sub-cluster who assembled at the Assembly of God church in Mangere, Auckland before the lockdown.
A nationwide, level 4 lockdown – the highest setting – has been extended until at least the end of the week, as the country battles to contain the outbreak of the Delta variant.

Auckland – the country's largest city, where the majority of cases have been detected – will remain in lockdown until the end of the month.
Of the 41 new cases, 38 are in Auckland, and 3 are in Wellington. Of the total 148 cases, 89 are epidemiologically linked to the Auckland cluster, with the remaining still under investigation, but likely to be linked because they are either household contacts or have been at a location of interest.
Eight people are in hospital with the virus, but no one is in intensive care.
Genome sequencing has linked the cluster to a returnee from Australia. It is not yet known how the virus was transmitted from the traveller, who was in quarantine, to the community, but a walkway and an atrium in the facility is being investigated.