FDA warns of potential rare nerve complication with Johnson & Johnson coronavirus vaccine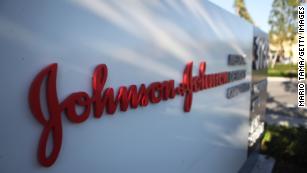 (CNN)The US Food and Drug Administration updated the label on Johnson & Johnson's coronavirus vaccine Monday to warn of the possible increased risk of a rare neurological complication known as Guillain-Barré syndrome.
While the FDA said it had not established the vaccine could cause the syndrome, it noted an increase in reports of the sometimes paralyzing condition.
"Today, the FDA is announcing revisions to the vaccine recipient and vaccination provider fact sheets for the Johnson & Johnson (Janssen) COVID-19 Vaccine to include information pertaining to an observed increased risk of Guillain-Barré Syndrome (GBS) following vaccination," it said in a statement sent to CNN.
"Reports of adverse events following use of the Janssen COVID-19 Vaccine under emergency use authorization suggest an increased risk of Guillain-Barré syndrome during the 42 days following vaccination," the updated label reads.