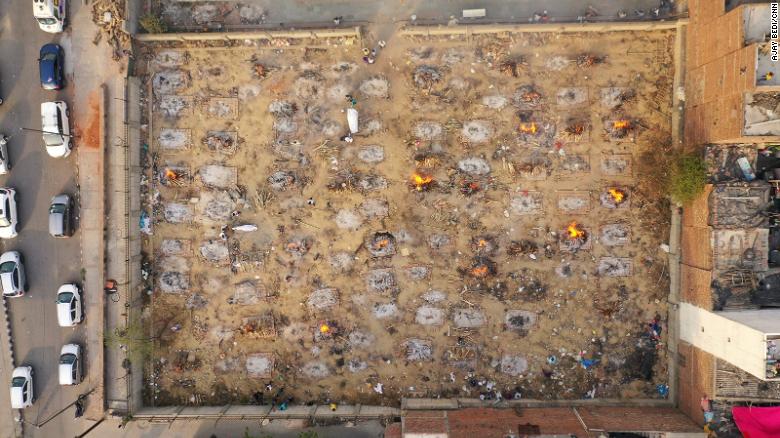 New Delhi (CNN)Flames crackle over the wails and prayers of grieving families as they mourn loved ones laid on funeral pyres that burn through the night in New Delhi.
As India's second wave of coronavirus sweeps through the country, bodies are piling up faster than workers can cremate them or build new pyres.
"Before the pandemic, we used to cremate eight to 10 people (daily)," said Jitender Singh Shunty, head of the Seemapuri crematorium in eastern New Delhi. "Now, we are cremating 100 to 120 a day."
Demand is so high that Seemapuri crematorium has expanded into its parking lot, where dozens of workers construct new cremation platforms from bricks and mortar. There is so little space and so many bodies that families have to get a ticket and wait in line for their turn.
- More -