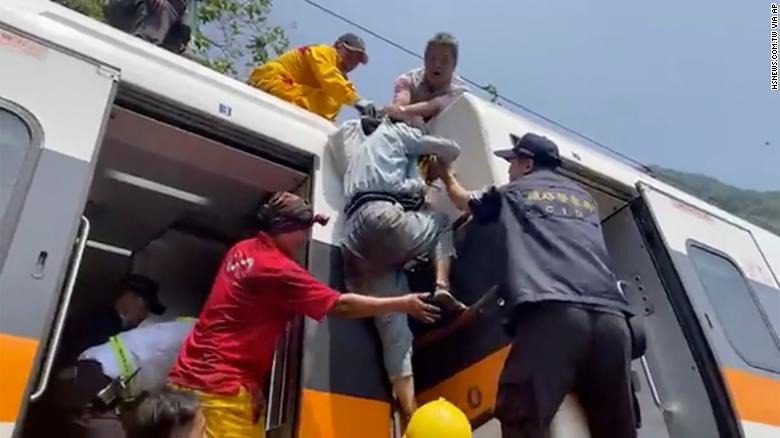 A passenger train carrying an estimated 350 people has derailed in a tunnel in eastern Taiwan, killing at least 36 and injuring dozens more, authorities said.
The eight car train, traveling to Taitung, came off the rails in a tunnel just north of Hualien Friday morning, causing several carriages to hit the wall of the tunnel, the government-run Central News Agency (CNA) reported, citing the fire department.
The train driver and 35 passengers were killed, according to Taiwan's Premier, Su Tseng-chang. 81 people have been injured, some in severe condition, while eight people are still stuck in carriages that were badly damaged in the accident.
- More -