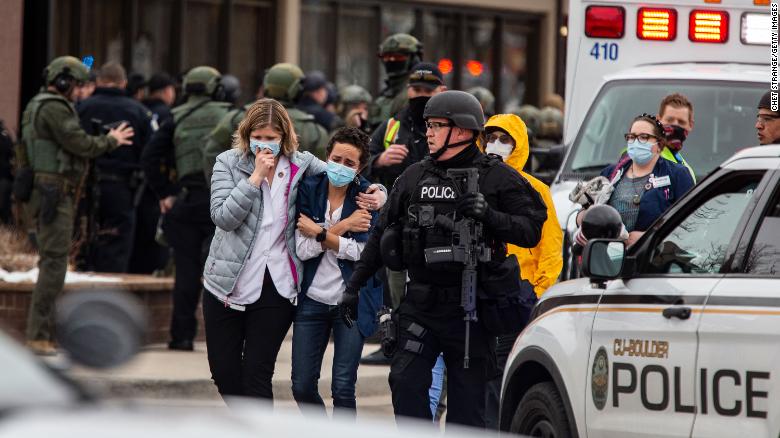 (CNN)At least 10 people, including a Boulder police officer, were killed in a shooting at a supermarket in Boulder, Colorado, authorities said Monday.
A suspect is in custody, Boulder Police Chief Maris Herold said.
Authorities did not share any information on the type of weapon used, or any possible motive for Monday's attack. One senior law enforcement source told CNN the weapon used in the shooting was an AR-15-style rifle.
LIVE UPDATES
The shopping center was still an active crime scene hours after the shooting with a massive police presence.
- More -